Wholesale
Thank you for your interest in Bottomless Huaraches
We are thrilled that you want to join our mission to provide sustainable jobs to artisans and spreading good vibes! Please note:
We require a $300 minimum opening order
Free Shipping for US Orders over $500
Please visit our Wholesale Stores:
Handshake for US Retailers

Faire for US & European retailers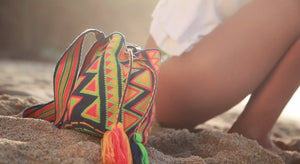 It's Colombia, Not Columbia
We've since expanded to other artisan products that we've encountered in our travels and that remain true to the lifestyle. All while collaborating with native artisans. Our most recent collaboration is with the women of the Wayuu tribe from La Guajira, Colombia.